Adding Happy Splashes and Delivering Smiles since 2017
Interiosplash
is an award-winning
interior design company in Bangalore
that has been providing turnkey home solutions and designing spaces that add happy splashes and deliver smiles since 2017. Founded by Mayank Jain, who envisioned bringing dynamic and economical interiors to a wider audience,
Interiosplash
has earned multiple awards for its quintessential residential and commercial designs. With a team of passionate designers, Interiosplash has successfully delivered unique designer homes and corporate spaces across Bangalore, leaving a lasting impression. Interiosplash team believes in the power of stories behind those walls, waiting for the light to shine through. Design zeal and a playful approach to their work have made them one of Bangalore's fastest-growing
interior design companies
.
MAYANK JAIN
Founder & CEO
Mayank Jain is a skilled entrepreneur and visionary in the startup industry who has a remarkable precision and passion for managing different aspects of the interior design industry. He graduated in Interior Design and gained significant experience as an
Interior Designer
and exceptional Operations Manager before founding Interiosplash in 2017.
Mayank has a deep understanding of the luxury benefits of ideal commercial and residential interiors, and he is committed to providing premier work to his clients that rejuvenates their spaces. He has earned a reputation as a trusted leader in the industry by delivering high-quality, innovative solutions with his passion for interior design. As the founder of Interiosplash, he continues to inspire and motivate his team to achieve outstanding results with their unique and dynamic designs.
Arihant Jain
Business Manager
Arihant, an experienced & effective Business Development Manager brings valuable industry experience, passion for management, analytical thinking, leadership, & relationship-building skills.
Meenhas F. Naaz
Design Head
Meenhas is a cheerful and compassionate team member who enjoys challenges. She's skilled at designing vibrant and creative spaces, handling clients, and fulfilling their requirements.
Prem Jain
Relationship Manager
Prem is an ambitious, experienced and skilled professional who strives for design perfection. He understands design and execution needs and excels in client relationships.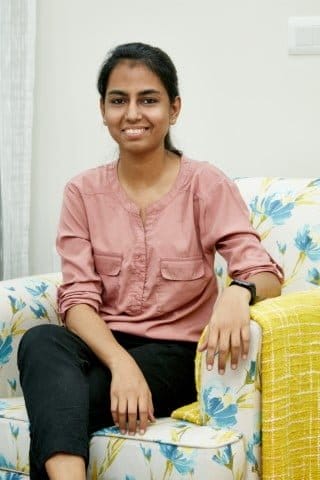 Vinisha Khatwani
Interior designer
Experienced and passionate Designer with unique style and attention to detail. Creates beautiful and functional spaces for residential and commercial projects.
Sparsh Singh
Design Visualiser
Passionate 3D visualizer with expertise in modeling and rendering. Brings spaces to life with stunning visuals and attention to detail.
Mahammad Anas
Design Visualiser
A passionate and self-motivated Design specialist who brings architects and designers ideas to life. Proven success in achieving project goals and a high degree of client satisfaction
Your dream home

is just a click away

Book a free consultation with our expert interior designers.

Get Started